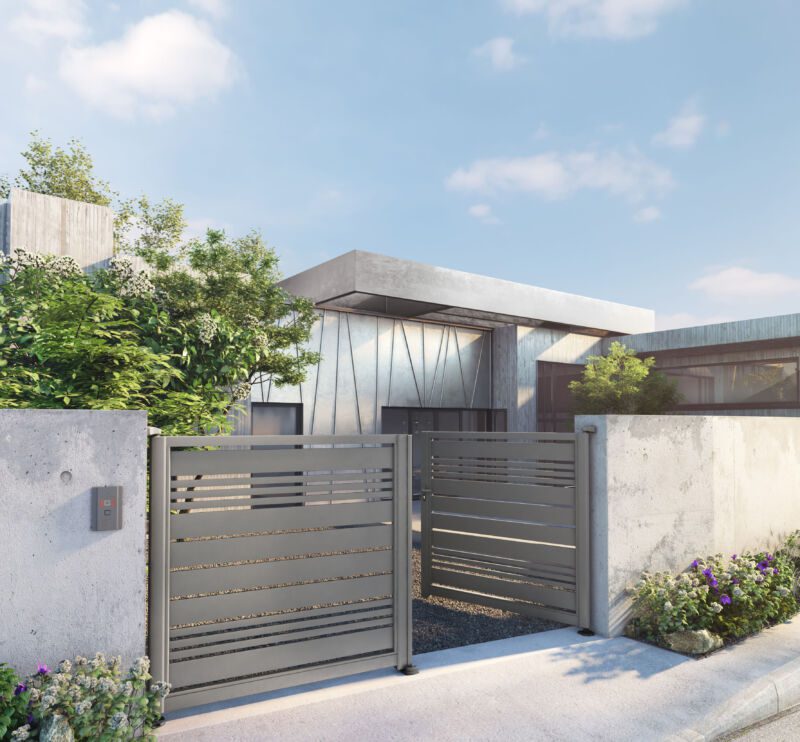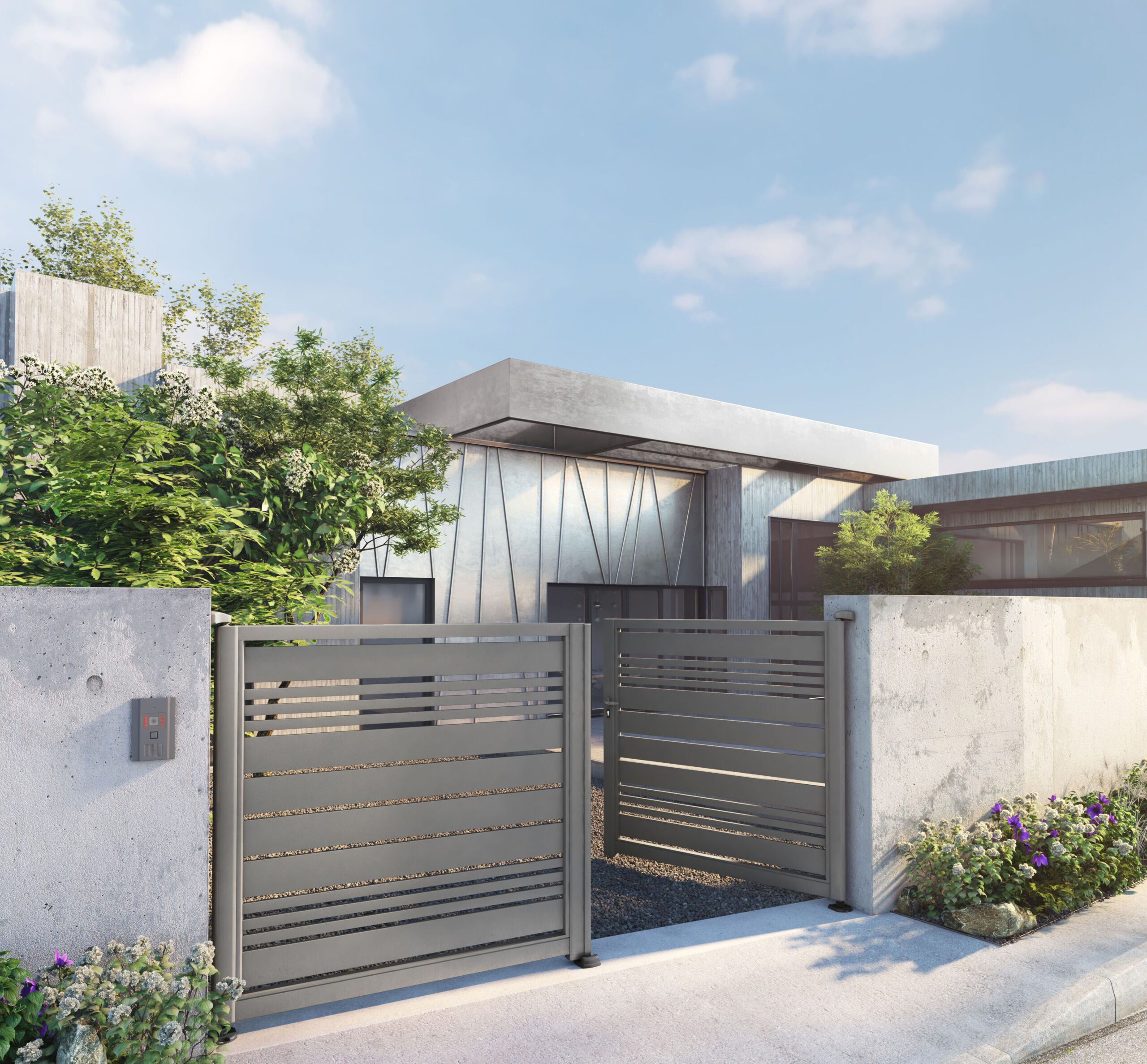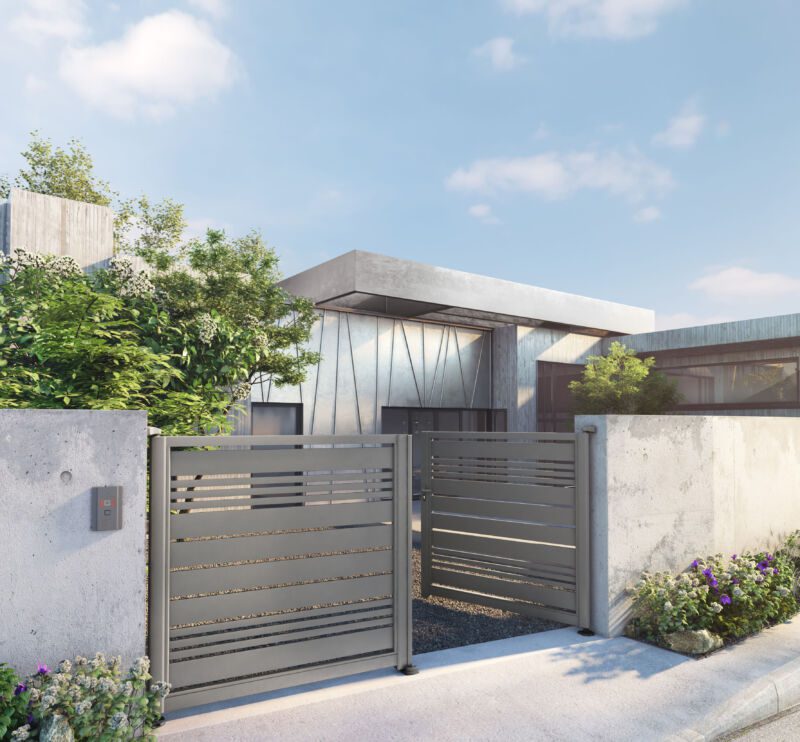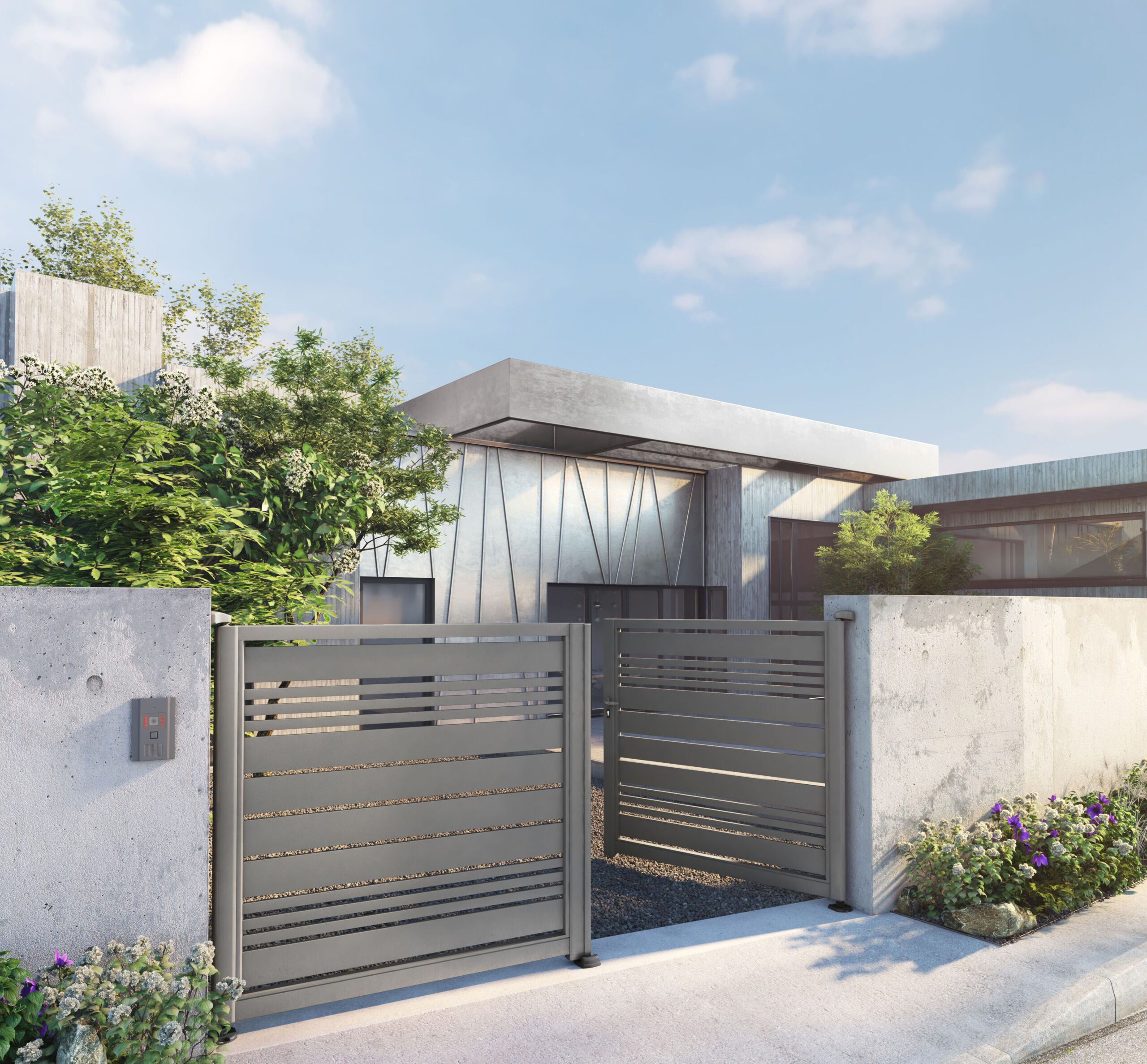 The Contemporary Painted Collection
The Contemporary Painted collection covers a wide variety of models and designs, from fully open and semi-open, to fully boarded styles.
The Contemporary Painted Collection
Simple and classic aluminium gates, fully boarded or with open bars. Several top rail styles and various types of bars and boards.
The Contemporary Painted Collection – Aluminium Gates
If you are looking for a modern aluminium gate, this range is proving very popular with home-owners, designers, architects and the like, because it gives them the opportunity to match to many house-hold features, such as window-frames, garage-doors, facia-boards and a host of other products.
This fantastic range of gates offers flat-topped, curved, fully-boarded, part-boarded and open, allowing you to create whatever look you require.
This range seamlessly mixes modern with traditional, making it suitable for nearly all types of properties.
As with all of our ranges, we can offer sliding gates, swing gates and cantilever gate systems, fully automated as well as manually operated.
All automated types are fully re-inforced for strength when operating in windy conditions and are factory-tested to make sure that they stand the test of time.
We also offer a wide choice of fencing to match all of our Aluminium gates. The various patented Horizal fixing solutions, such as the adjustable posts or fixing plates, makes it easy to install onto multiple wall types. We also offer an aluminium postbox, painted the same colour as the fencing, which finishes everything off perfectly.
By choosing to install such an outstanding product as Horizal, you are guaranteed to considerably enhance the look and feel of your property from day one. Contact us for more info!
DOWNLOAD HERE
COMPLETE INFORMATION
For detailed information on the Horizal Contemporary Painted collection of aluminium gates, including personalising your gate, and how to choose your ideal gate, please download our guide. Alternatively an overview of available features can be found in the tabbed area below.
DOWNLOAD HERE
10 "Standard Shades" (At no extra cost). Finish: Fine textured except bronze (metallic).




Shades of "Expression" (At no extra cost). Selection of 8 shades in "Fine textured" finish.



Shades of "Futura" (Additional cost may be applied to Standard & Futura Options). Selection of 8 shades in "Sandblasted" finish.




The Horizal Contemporary Painted collection is available in a wide variety of models. The most popular models are illustrated below: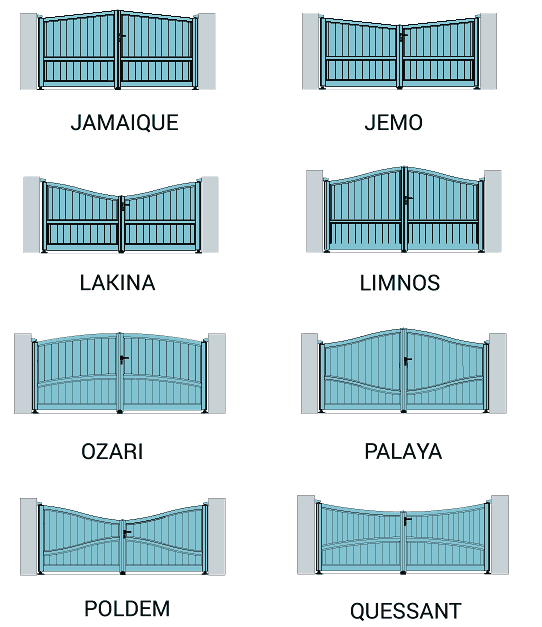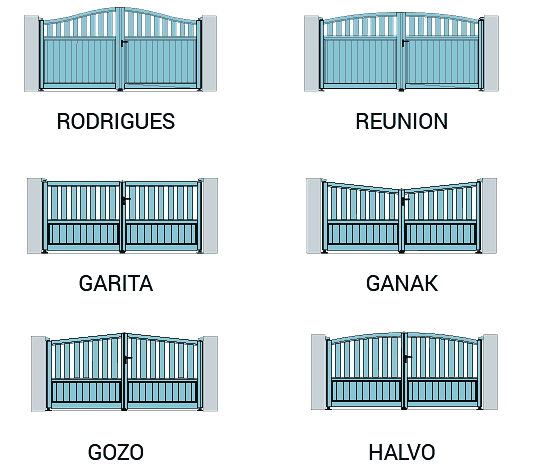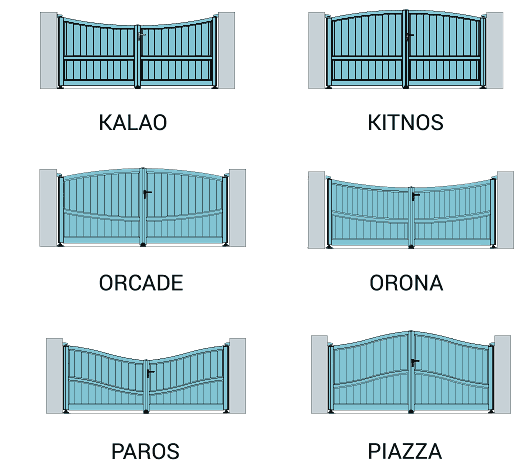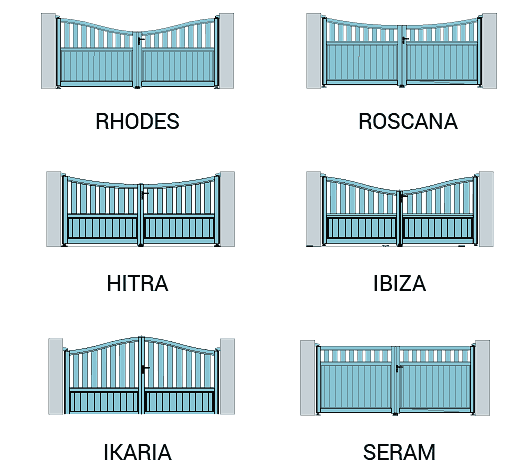 Specifications – Contemporary Painted Collection